Facial recognition technology is a biometric which uses measurable characteristics of a person's face to identify them. This technology has been used by governments and law enforcement agencies to find suspects and wanted individuals for several years now. However, the technology has recently become affordable for other business and can be used to track consumers and criminals alike.
After a demonstration in London against the rise of tuition fees, several participants was visited by law enforcement and questioned based on their role in the demonstration. One of the visited students was informed that a CCTV camera had been operating using facial recognition technology, and had recognized him using his Facebook profile picture. This was an unknown phenomena at the time, but today, the technology has become the newest trend used by various companies as part of their security programs.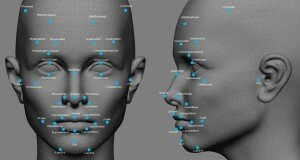 Why do these companies prefer facial recognition technology, and why is it so effective? Systems allowing cameras to recognize faces through this technology are extremely effective because it does not rely on people's participation, which is the case for fingerprint recognition. The newest software developed allows every face to be singled out and tracked simultaneously, and their facial characteristics becomes biometric templates and compared with extensive databases.
FindBiometrics recently had an interview with the CEO of the facial recognition company FaceFirst, Joe Rosenkantz, where he stated;
"We continue to do significant business in Latin America, and we have recently expanded into prisons in Brazil and transportation systems in Colombia, but we are now seeing significant growth in the US in both the retail and public safety sectors."
When asked about law enforcement and the use of mobile devices, he responded;
"At this point we have more than 70 agencies with close to 500 users using FaceFirst mobile applications on Android and IOS. What we see now with the commoditization of high-end cameras on the smartphones, is that we are able to identify people from as far away as 12 feet using a mobile camera with FaceFirst."
Joe Rosenkantz continues by explaining how a commercial business can use this technology to prevent future crimes being committed;
"So, generally for x number of shoplifters entered into a FaceFirst system, a large percentage of them show up back at the brand who entered them into the system, typically within 30 days. We have statistics that show that a high number of those people continue to come back into that store indefinitely and each time that they come back into the store that is armed with a FaceFirst system, they end up being approached after a few seconds by somebody, and subsequently asked to leave. So we are actually preventing the next crime."
New facial recognition technology can also track people by using old videos;
"Our latest product release allows the system to run without a watch list. So we have the ability to gather faces of anybody that has been seen on any camera, in near real-time, and allows you to search after the fact. It really opens the market for companies to build databases on the fly with infinite search capabilities back in time."
Conclusion: Our Big Brother society is arming up with more advanced technology which can recognize your every move and store the data for later use. What does this mean for us? The outlook on this matter depends on your knowledge thus far, some might think it is a giant step for public safety…others know better.